Posted on 10th Aug 2016 @ 2:24 PM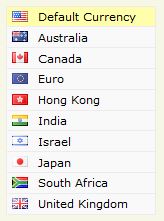 Did you happen to land on a page with funny pricing?
Navigate to the product detail page and look to the bottom right to change to your desired country's currency (see sample). If your country is not listed, you may contact us to have us list your country.