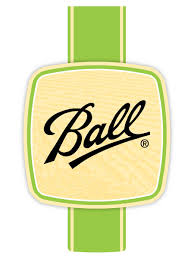 The Ball® Dry Herb Jars offer a perfectly-sized solution for storing your dried herbs. Great for storing seasonings, spices and rubs too! Stackable, low-profile design makes pantry or drawer storage more efficient than old, mis-matched containers. Includes:
4 (4 oz) Jars
4 Shaker Caps
4 Removable Labels and Instructions for Drying Herbs

Glass jar is safe for home canning with regular mouth two-piece home canning lid (sold separately). Shaker Caps are not intended for home canning.
The trusted Ball® and Kerr® Brands of Fresh Preserving Canning Lids have been crafted for quality for generations. When it comes to canning, there's nothing more important than a quality seal. It ensures that no oxygen gets into the canning jar after processing and that your food will remain preserved just the way you created it.
Their manufacturing facility in Muncie, Indiana produces each lid with pride. Using their custom, time-tested sealing compound so you get a quality seal. And they also use an underside coating on each lid so that the natural acids in your food will not react with the lid.
The canning jars and lids have been made here in the U.S. for more than 125 years. So you can trust that each jar is every bit as genuine as the creation inside it.
For over 125 years, Ball fresh preserving products have been a staple in American kitchens, helping preserve freshness, healthy nutrients and delicious creations.