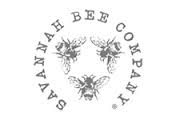 Acacia honey is an artisanal honey derived from Northern Italy and Hungary, from nectar of the Acacia tree blooms. The raw honeycomb is hand-cut from the frame and boxed with no additional treatment or processing. Honeycomb is 100% edible. A single cell of honeycomb is filled with the concentrated nectar of thousands of flowers, the healthiest and most raw form of honey available! Try pairing honeycomb with cheeses, fruit or edible flowers for a delicious spread.
Savannah Bee honeycomb jars are back and better than ever! We've brought back a top-selling honey product after five years. This time, it is an Acacia honeycomb, suspended in a hexagonal jar, with acacia honey. What could be better than that! Acacia honey is one of the most sought after honey varieties. It sits at the pinnacle of the honey world and is well-loved for its nearly white-gold color, mild taste, and incredible clarity!
In these years of low-yielding monofloral honey crops, we struggle to find any perfect Tupelo or Sourwood honey produced and can never find an adequate supply of raw Georgia Wildflower honeycomb. This year, I am very proud to have found a great supply of Acacia honey and Acacia Honeycomb.
The honeycomb jars of our past were always a best-selling product but supply was so low and the labor it took to hand fill the jars forced us to retire them. These beautiful new jars have a clear label showing off the natural splendor of the white honeycomb floating in the light Acacia honey. You won't see this kind of quality anywhere else but right here at Savannah Bee. We are patting ourselves on the back and we feel absolutely fantastic offering our customers something of such rare and delicious beauty.
If you are a fan of our Georgia Wildflower Honeycomb or our Yellow Star Thistle Honeycomb Rounds, you simply must try this Acacia Honeycomb! Get one of these honeycombs soon because they won't last long!
- Ted Dennard, Head Beekeeper and Founder of Savannah Bee
Ingredients: 100% Natural Honey & 100% Edible Honeycomb.