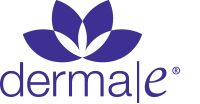 This ultimate, antioxidant-rich eye crème helps visibly smooth lines and wrinkles around the delicate eye area.
Visibly diminish fine lines, wrinkles, crow's feet and puffiness on the delicate skin around the eyes with this ultimate antioxidant-rich eye crème. Our formula contains two of the strongest antioxidants for topical application: Astaxanthin is 500 times more powerful than Vitamin E in neutralizing free radicals, and Pycnogenol® is 50 times more potent than Vitamin E in fighting free radical damage. Together, these powerful antioxidants are infused into this high-potency eye creme that helps diminish signs of aging for more youthful looking eyes. Fortified with nourishing Vitamins E and C, moisturizing Macadamia oil, natural astringent Witch Hazel and soothing Lavender essential oil. Ideal for those looking to diminish the visible signs of aging as well as fight off future damage. 100% vegan, cruelty-free, paraben-free, sulfate-free, mineral oil-free, lanolin-free, gluten free, GMO-free.
Directions: Apply a small amount of Age-Defying Eye Crème onto the fingertips of the ring fingers and pat into the skin in a circular direction around the orbital area. Use twice daily. May be used under make-up.
Ingredients: Purified Water (Aqua), Glycerin, Caprylic/Capric Triglyceride, Macadamia Ternifolia Seed Oil, Hamamelis Virginiana (Witch Hazel) Extract, Haematococcus Pluvialis (Astaxanthin, BioAstin®), Pinus Pinaster (Pycnogenol®) Bark Extract, Stearic Acid, Cetyl Alcohol, Glyceryl Stearate, Panthenol, Allantoin, Tocopheryl Acetate (Vitamin E), Ascorbyl Palmitate (C-Ester), Dimethicone, Ammonium Acryloyldimethyltaurate/VP Copolymer (Aristoflex®), Lavandula Angustifolia (Lavender) Essential Oil, Phenoxyethanol, Ethylhexylglycerin, Potassium Sorbate.
derma e® began with a simple vision for healthy skin, a vision that still defines us today. In the 1960's the Stearn family realized that topical application of Vitamin E would benefit skin health: derma e® was born. Today derma e® offers a full line of natural, therapeutic skin and hair care formulations rich in antioxidants, vitamins, and botanicals. We believe that beautiful skin is healthy skin, and we are committed to developing and producing the highest quality formulations to nourish and care for the entire body.
derma e® is a pioneer in the development of natural antioxidant formulations and is the leading innovator of natural topical antioxidant moisturizers and anti-aging skin care products to increase hydration to your skin, help reduce the damaging effects of aging, and improve your skin's texture and appearance. derma e® is also recognized as the expert in products to care for the whole body; especially treatment products for problematic skin conditions. derma e® has the natural answers to scars, cracked skin, spider veins, bruises, blemishes, age and liver spots, to reduce wrinkles, fine lines, brown spots, and other signs of aging, for symptoms of psoriasis, eczema and dermatitis. derma e is dedicated to helping people with dry skin, flaky skin, itching skin or problem skin conditions. Formulated for results.
More about derma e