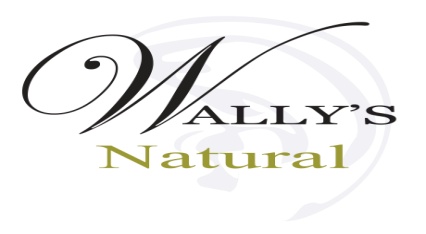 Looking for a way to soothe your body and mind? Then you'll love Wallys Ear Company Hollow Beeswax Candles with its soothing crackling and popping sound as it burns.
Your health is important so Wallys uses only the very best all-natural ingredients. We use un-bleached cotton muslin and purified 100% beeswax so you can feel good knowing that our candles are all-natural without any harmful ingredients like bleach.
In addition to being made using all-natural ingredients, our beeswax candles are easy to use, safe and effective no matter how you choose to use Wallys Multi-Purpose Hollow Candles. Every beeswax hollow candle has Wally's unique pinkered-tip edge making it easier to light. Plus, with our safety tip you'll never worry about hot wax dripping down the inside of the candle.
Wallys Hollow Beeswax Candles is made in our solar powered California facility using certified sustainable packaging.
Comes with two All-Natural 100% Beeswax Multi-Purpose Hollow Candles along with written lighting instructions on the inside of the box.
Ear Candles have been used for centuries and are reported to aid in cleansing the ear of wax, improve hearing, and bring soothing comfort to the user. Excess earwax can be a place where bacteria and fungus can accumulate. Ear candles are all natural, sweet and are easy to use. They feature a spiral wrapped cloth coated with wax. When lit, it allows the warmth of the candle and gentle vacuum action of the flame to gently pull debris out of the ear. The process is enjoyed even by children and benefits them especially when done after the body's fluids are softened with a warm shower. The candles are comfortable, and with some assistance, can take about 15-20 minutes to do each ear.
Ingredients: unbleached cotton muslin, purified beeswax.
More About Wally's Natural
After their youngest son struggled with ear problems and traditional medical remedies had been exhausted with little effect, the Sheppard's tried holistic candling. With success the Sheppard's decided that they wanted to share this practice with others, and Wally's Natural Products Inc. was born. Wally's Natural Products Inc. established its roots in Russ and Terese Sheppard's Auburn, California home in 1991. Wally's is your absolute best choice for quality hollow candles. We take pride in every single hand crafted candle we produce. Living up to our motto of "Quality, Without Compromise", all of our candles are manufactured in a quality controlled environment that eliminates environmental pollutants such as dust, airborne microbes, aerosol particles and chemical vapors. Each candle is also subjected to a strict 3 point inspection at every stage of production to eliminate any defects or inconsistency. Our oils and wipes are also put thru similar quality control processes to ensure that we are providing the safest most consistent product possible to our customers.