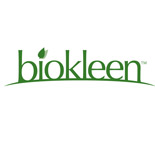 Tough on Dirt, Gentle on the Earth


Grapefruit Seed and Orange Peel Extract


Hundreds of uses in and around the home


No harsh fumes


Safe around pets and plants, even exotic birds


No animal testing or animal ingredients


3x More Concentrated - Makes 16 gallons of cleaner!


For any cleaning job in or outside the home


Safe for gray water and septic tanks


Environmentally friendly with no negative effects on rivers, streams, plants or wildlife


Kind to those with chemical sensitivities and allergies


No artificial fragrances, colors, or preservatives


Rapidly biodegrades; Ozone Safe

One of the safest, most versatile cleaners on the market. The neutral pH formula is gentle to all water safe surfaces, non-irritating, non-flammable, and non-corrosive. Cuts through tough dirt, grease, stains and odors without harsh or annoying fumes.

Directions: For use on any water-safe material.

Ingredients: Surfactants, Wetting Agents, Degreasers (from coconut and/or corn), Grapefruit Seed & Pulp Extract, Valencia Orange Oil (cold pressed), Linear Sulfonate, Filtered Water.

Our everyday cleaning choices affect our health, the health of our families, and the health of our planet. Biokleen products are concentrated in order to leave the smallest footprint on the environment. Concentrated = Fewer Fillers = Less Waste = Less Packaging = Less Energy Used In Shipping = More Value For Everyone! Biokleen products are highly recommended because they use the safest, highest quality ingredients without using common allergens, asthmagens, synthetic fragrances, and artificial dyes. The Free and Clear Products are recommended for those who prefer unscented products to products with even natural fragrances. Biokleen products also use recycled content wherever possible. All Biokleen products are free of chlorine, optical brighteners, phosphates and SLS/SLES ingredients.
All Biokleen products are hypo-allergenic, gluten-free, dairy-free and do not contain any nut-based ingredients.
Biokleen continues to be family owned and operated. They are proud to say that all products are formulated in-house, in theirr own manufacturing plant, in the USA! Products, batches and formulas are third-party reviewed by Berg Environmental, Content Verified, and the EPA's Design for the Environment. Our third-party certifications are a first in the industry along with the EPA's official recognition for advances in green chemistry. Innovation is the key to the growing need for safe, sustainable cleaners. The Soy Blends Line is the first soy, household cleaning line. Soy extracts have been used industrially for years because of its effectiveness. Biokleen Does it First Where it's Needed Most!