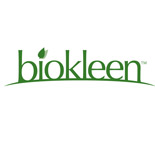 Tough on Dirt, Gentle on the Earth


Phosphate & Chlorine Free


64 Full Loads


Gentle on Skin


Grapefruit Seed and Orange Peel Extract Cleaning Power
At last, a phosphate free alternative with natural corrosion fighters that requires no pre-rinsing of dishes! Only 1 tbs per load gets off tough, baked on food and grease, while natural oxygen bleach helps remove stains. Contains grapefruit seed extract and orange peel extract to help clean and fight odors. Dishes, glassware and flatware come out spotless, and free of chemical taste, odors, and residue.



Environmentally friendly with no negative effects on river, streams, plants or wildlife.


Super concentrated, no fillers or table salt.


Oxygen Bleach to remove stains, fight corrosion, and control odors in automatic dishwashers.


Rinses free of spots, film and residue.


Leaves no chemical taste or odors behind.
Directions: Scrape excess food from dishes, no need to pre-wash. Load dishes into dishwasher according to manufacturer instructions. Never crowd dishes. Add 1/2 tbs. to each soap cup or 1 tbs if you have only 1 soap cup.
Note: Some hard water conditions may require more soap.
Ingredients: Oxygen Bleach (Natural) (sodium percarbonate), Vegetable Fiber, Anti Corrosive Agents (Natural), Grapefruit Seed Extract, Orange Peel Extract, Soda Ash, Sodium Citrate, Readily Biodegradable Nonionic Surfactants.
Contains NO: Chlorine, borine, phosphorous, quaternaries, nonyl phenol, table salt, silicone, defoamer, MEA, EDTA, glycol ether, free silica, sodium lauryl or laureth sulfate, artificial fragrance, colors or preservatives.

Safe for all dishes, glassware, pots and pans, and utensils designed for safe use in dishwasher. Safe for commercial dishwashers!

Our everyday cleaning choices affect our health, the health of our families, and the health of our planet. Biokleen products are concentrated in order to leave the smallest footprint on the environment. Concentrated = Fewer Fillers = Less Waste = Less Packaging = Less Energy Used In Shipping = More Value For Everyone! Biokleen products are highly recommended because they use the safest, highest quality ingredients without using common allergens, asthmagens, synthetic fragrances, and artificial dyes. The Free and Clear Products are recommended for those who prefer unscented products to products with even natural fragrances. Biokleen products also use recycled content wherever possible. All Biokleen products are free of chlorine, optical brighteners, phosphates, SLS/SLES ingredients, hypo-allergenic, gluten-free, dairy-free and do not contain any nut-based ingredients.
Biokleen continues to be family owned and operated. They are proud to say that all products are formulated in-house, in theirr own manufacturing plant, in the USA! Products, batches and formulas are third-party reviewed by Berg Environmental, Content Verified, and the EPA's Design for the Environment. Our third-party certifications are a first in the industry along with the EPA's official recognition for advances in green chemistry. Innovation is the key to the growing need for safe, sustainable cleaners. The Soy Blends Line is the first soy, household cleaning line. Soy extracts have been used industrially for years because of its effectiveness. Biokleen Does it First Where it's Needed Most!

SAVE MORE! Enjoy quantity bulk discounts.