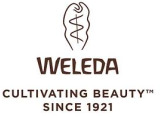 Weleda Birch Cellulite Oil Improves Skin Tone and Appearance
Birch Cellulite Oil improves skin tone and appearance. Beautifying and refreshing skin care. Visibly improves the skin's texture and smoothness after just one month of regular use. Young, organic Birch Leaves, organic Rosemary and Ruskus supports the skin's tone and overall health. Revitalizing Apricot Kernel Oil, moisturizing organic Jojoba Oil and vitamin-rich Wheatgerm Oil help to enliven the skin's appearance.
Cellulite gets visibly toned down after just one month with this revitalizing oil. It's a dermatologically proven treatment that nourishes your skin with pure natural and organic plant extracts to smooth, tone and support your skin's overall health.
A potent extract of organic birch leaves, known for its purifying and detoxifying effects, promotes radiant skin with noticeably improved texture and smoothness. Dermatological tests show a 21% increase in smoothness and a 22% increase in tightness after just one month of twice a day regular use. Apricot kernel oil, skin-friendly organic jojoba seed oil and vitamin-rich wheat germ oil nourish your skin, balance essential moisture and enliven your appearance. Say "see ya!" to cellulite and embrace the youthful appearance of your toned, beautiful skin.
Europe's #1 Natural Body Care Seller!
Directions: During the first four weeks of use, Weleda Birch Cellulite Oil should be massaged into the skin with circular movements, at least twice a day. For ongoing maintenance, continue with the daily application of this oil.
Tip: Massage into slightly damp skin. The oil can be spread easily and does not leave an oily film.
Ingredients: Prunus armeniaca (apricot) kernel oil, simondsia chinensis (jojoba) seed oil, triticum vulgare (wheat) germ oil, fragrance (parfum)*, betula alba (birch) leaf extract, ruscus aculeatus root extract, rosmarinus officinalis (rosemary) leaf extract, limonene*, linalool*, geraniol*, citral*. *From natural essential oils
Certified natural skin care, free of synthetic preservatives, fragrances, colorants, free of raw materials derived from mineral oil.
Weleda's promise to you
To delight the senses with products that are gentle and effective
To create vital relationships among customers, fair trade partners and their own team
To ensure the quality of the products and programs
To actively protect ecology and steward conservation
To continually invest in research and development so they many continue to cultivate beauty around the world
Weleda's Mission
To stimulate and inspire your body, soul and spirit. In doing so, encouraging you to draw from your own vitality and discover inner balance. This enables your individual health and authentic beauty to unfold.