Breakfast Blend Whole Coffee Beans Fortunes Coffee
Your Price:
$38.709
(You save

$15.640

)
Shipping:
Calculated at checkout
Gift Wrapping:
Options available
---
Product Description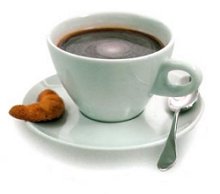 Combines light and dark roasted coffees to produce a rich and mellow beverage with a slightly heavy body. A pleasant way to start your day.
All of Fortunes blends are created by carefully combining their finest, 100% Arabica varietal coffees to create an unforgettable cup.
Coffee beans' flavor characteristics come from a bean's roast type and growing region. Blending coffees marries flavor characteristics of different varieties and roasts for a more balanced flavor.
For over 50 years Fortunes has been roasting gourmet coffees for people serious about their coffee. As you would expect from a specialty coffee roaster they only use 100% Arabica coffee beans and gently roast them to perfection in house. Fortunes Gourmet Coffees use the finest grades of specialty green coffees from the top growing regions around the world. Roasted daily to assure you the freshest flavor and aroma from the beans possible.
---
Find Similar Products by Tag
---