Breast Balm 2 oz(56g) Moonmaid Botanicals
Breast Balm 2 oz(56g) Moonmaid Botanicals
Breast Balm 2 oz(56g) Moonmaid Botanicals
Shipping:
Calculated at checkout
Gift Wrapping:
Options available
---
Product Description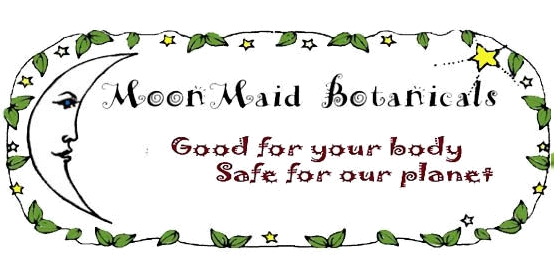 BreastBalm is designed to be be used for breast and lymphatic massage. The St. John's Wort is anti-inflammatory and the poke root is helpful for healthy lymph flow. This combination has given relief to many women over the years.
For nursing mama's, you might try Calendula Blossom Cream.
Directions: Use this salve for breast massage. This balm can be used daily, contains no synthetic ingredients. This product does contain pure essential
oils. Please skin test before using. Keep out of direct light. Remove lid liner after opening.

Ingredients: Poke root (Phytolacca americana), Calendula blossom (Calendula officinalis), and St. Johns Wort (huypericum perforatum) infused organic extra virgin Olive (Olea europaea) oil, beeswax, Shea Butter (Butyrospermum parkii), Vitamin E oil and a special blend of essential oils and flower essences.
All MoonMaid Botanical products are carefully created with organic or wildcrafted herbs, many they grow themselves. The purest oils, essential oils and flower essences are used creating a synergy that produces the finest herbal formulas available. Grapefruit seed extract and vitamin E oil are the only persevatives used. These products are concentrated, a little goes a long way. Everything is made in small batches to insure freshness. MoonMaid does not support animal testing.
---
Find Similar Products by Tag
---
Find Similar Products by Category
---