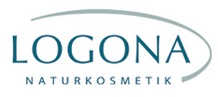 BDIH Certified Natural
Calendula Baby Shampoo uses the mildest, skin friendly sudsing agents available to clean fine baby hair and scalp gently without irritating the eyes. Clinically tested.
If you are looking for a gentle and mild cleanser for your baby's skin and hair, Logona Calendula Baby Shampoo is the perfect choice. It contains a selection of the finest high quality natural ingredients for a formula which will provide the maximum hydration and care. This tested tear-free formula is suitable for the delicate hair and skin of babies of all ages.
Bathtime for your lovely bundle of joy includes squeaky rubber ducks, a soft washcloth and plenty of delighted giggles. It should also include mild and gentle Logona Calendula Baby Shampoo.
Your brand new baby is a sweet and delicate creature, with soft and sensitive skin. The skin of a baby is very thin and permeable and must be treated with the utmost care. You should not use soaps formulated for adult skin on your baby, as they might be too harsh for their incredibly delicate and sensitive skin. This is why Logona has developed Logona Baby Shampoo which is designed to be used on your baby's skin and hair. It is made without any harsh detergents and artificial colors and it contains only the finest, high quality plant-derived ingredients in order to pamper your baby's skin. This high quality cleanser contains calendula and chamomile, both of which are natural ingredients which are ideal for moisturising and soothing sensitive skin.
Logona Approach to Babycare
We began making baby products more than 25 years ago as young adults with babies of our own. That personal, parental perspective has never left us as we have continually refined and improved upon our products over the years. We use only the most carefully selected natural ingredients, universally recognized for their gentleness, which soothe, protect, and care for tender skin.
We formulate Logona baby products not only to protect and care for your baby's skin, but also to deliver the "extras" - the love, warmth, and sense of security your baby constantly needs. This holistic approach extends far beyond just "cleaning and creaming."
Suggested Use
Use as you would any baby shampoo.
After the bath, you can keep your baby's skin soft and moisturised with Logona Calendula Baby Body Lotion or Logona Calendula Baby Body Oil. These soothing and hydrating products are especially popular in the winter when dry weather causes baby's skin to become red, dry and irritated.
Aqua (water), lauryl glucoside, parfum (essential oils), disodium cocoyl glutamate, sodium cocoyl glutamate, calendula officinalis flower extract*, chamomilla recutita (matricaria) extract*, prunus amygdalus dulcis (sweet almond) oil*, betaine, sodium PCA, glycerin, sodium chloride, lactic acid, sodium lactate, limonene, linalool.
*Certified Organically Grown
Free of synthetic colors, fragrances and preservatives.
All Logona Products Feature
Complies fully with BDIH criteria for certified natural care products

Dermatologist tested

Uses organically grown ingredients

Free of synthetic colors, fragrances, and preservatives (NO parabens)

Gluten-free

Free of petrochemical ingredients and PEG's

Product packaging is made from recyclable materials
Since 1977, strict ingredient quality standards have always been fundamentally important to LOGONA product formulation and manufacturing. LOGONA products utilize the highest quality, natural raw materials, such as premium vegetable oils and waxes, herbal extracts and essential oils derived from organic agriculture and wildcrafting.
Aside from rigorous ingredient standards, LOGONA products must also conform to industry leading ecological standards regarding minimal resource consumption during manufacturing, and minimal and recyclable packaging for the finished products. More about Logona Naturkosmetik