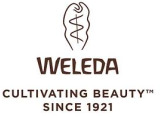 100% Certified Natural Diaper Rash Baby Care
Baby's diaper rash gets instant relief with this barrier-forming natural diaper rash cream. It's gentle, effective relief and protection for delicate skin that's tender from a distressing diaper rash.
This natural diaper rash cream is formulated with soothing calendula flower extract, breathable beeswax and zinc oxide. Zinc oxide in the Calendula Diaper Care takes nurturing care of irritation and rashes and protects your baby's skin with a natural barrier. Redness and inflammation are soothed with Biodynamic® and organic calendula flower extract that wraps your child in a layer of comforting warmth, like a loving hug. Instead of yucky petroleum that can irritate delicate skin, this natural diaper rash cream contains beeswax that smoothes away dryness and adds a breathable layer of protection to your baby's precious bottom. Diaper boo-boos go bye-bye with natural Calendula Diaper Care, leaving behind calm, supple skin that's smooth as a, well, you know.
Instructions: Clean your baby's bottom with a damp towel or tissue and Calendula Lotion or Oil. Afterwards, apply a generous amount of Calendula Diaper Care and rub it in to create a protective layer between the sore bottom and any excess moisture. If your child has a very red and sore rash, it may be best to use Calendula Diaper Care each time you change the diaper. Once the skin has calmed, you can switch to using Calendula Baby Cream for the daily care of your baby's bottom.
Featured Ingredient: Calendula (Calendula Officinalis) commonly referred to as Marigold, this annual herb is from the Family Asteraceae, the Sunflower Family. The plant is native to central, eastern and southern Europe. It is made up of single, yellow to bright orange colored flowers that capture the strength and heat of the sun as it rises in the morning. The Calendula plant is comprised of carotenoids, flavonoids and essential oils. This gentle and nourishing botanical possesses powerful healing and anti-inflammatory properties.
Active Ingredients: Zinc Oxide 12%
Offers quick and effective relief for diaper rash
Minor skin irritations
Soothes, protects against moisture
Inactive Ingredients: Beeswax, Benzyl Benzoate, Benzyl Salicylate, Calendula Flower Extract, Chamomile Flower Extract, Geraniol, Glyceryl Linoleate, Hectorite, Lanolin, Limonene, Linalool, Sweet Almond Oil, Sesame Seed Oil, Water.
Weleda's promise to you
To delight the senses with products that are gentle and effective
To create vital relationships among customers, fair trade partners and their own team
To ensure the quality of the products and programs
To actively protect ecology and steward conservation
To continually invest in research and development so they many continue to cultivate beauty around the world
Weleda's Mission
To stimulate and inspire your body, soul and spirit. In doing so, encouraging you to draw from your own vitality and discover inner balance. This enables your individual health and authentic beauty to unfold.