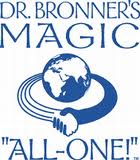 Wash With a Clean Conscience (Shave, Shampoo & Moisturize too)
The peppermint essential oil tingles the body and clears the mind. Because therapeutically peppermint oil is a mild stimulant, it increases vitality and clarity.
Unlike any liquid soap you've ever used. A combination of organic rextra virgin coconut, olive, jojoba and hemp oils, together with pure essential oils, creates an invigorating liquid soap that cleans without being aggressive. Produces a velvety lather that leaves your skin silky-smooth and refreshed.

All oils and essential oils are certified organic to the National Organic Standards Program


Packaged in 100% post-consumer recycled plastic bottles


USDA National Organic Program


Fair Trade under IMO's "Fair for Life" program
Ingredients: Water, Organic Coconut Oil*, Potassium Hydroxide**, Organic Olive Oil*, Mentha Arvensis*, Organic Hemp Oil, Organic Jojoba Oil, Organic Peppermint Oil*, Citric Acid, Tocopherol.
* CERTIFIED FAIR TRADE INGREDIENTS
** None remains after saponifying oils into soap and glycerin
Dr. Bronner's Magic Soaps are synonymous with Old-World quality and time-honored simplicity, which can be traced back to the family's German-Jewish soapmaking tradition. Born in 1908 to a Jewish family that had been making soap since 1858, Emanuel Bronner was the third generation certified as a master-soapmaker under the guild system of the time. In 1929, he brought his formulas for high-quality liquid and bar soaps to America, starting Dr. Bronner's Magic Soaps in its current form in 1948.
More about Dr. Bronner's