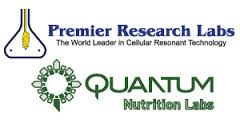 Comprehensive Brain Support for Mental Performance, Clarity, Concentration and Memory


Excipient Free
Some days are so hectic that a person can feel as though their brain is going haywire. Thinking of all we need to do can send our thoughts in a thousand places. Wouldn't it be nice to get some mental clarity and focus? CereVen by Premier Research Labs is a natural supplement that promotes comprehensive brain support for focus, clarity, attention and memory.
CereVen™ is a comprehensive premier quality formula that promotes superior mental performance, concentration and memory as well as advanced lipid membrane support for the brain. It features three key nutraceutical blends: NeuroSynergy™, NeuroCleanse™, and IQ Pro™.
Key Features
Nutraceutical brain and memory formula
A comprehensive, live-source formula
Promotes superior brain processing, performance, clarity, focus, attention and memory
Promotes advanced lipid membrane support for the brain
CereVen features three key blends: 1) IQ Pro, which contains rhodiola as a main ingredient; 2) NeuroSynergy, which contains turmeric as a main ingredient; and 3) NeuroCleanse, which contains organic chlorella as a main ingredient. It is packaged in PET plastic Violite bottles to protect its ingredients and is encapsulated in 100% solvent-free vegetable capsules. If you're looking for a natural supplement for comprehensive brain support, this could be for you. Order online today!
Ingredients
Supplement Facts
Serving Size 1 capsule contains:
IQ Pro 221mg
---Rhodiola (root) extract (Rhodiola rosea)
---Fermented Cordyceps (mycelia) extract (Cordyceps sinensis)
---Phospholipids (min. 45% phosphatidylserine)
---Alpha-glycerylphosphorylchoine
---Nervonic Acid (from Macaranga indica)
NeuroSynergy 100mg:
---Turmeric (rhizome) (Curcuma longa)
---Organic Prickly Pear (leaf) (Opuntia ficus-indica)
---Ginkgo (leaf) (Ginkgo biloba)
---Valerian (root) (Valeriana officinalis)
NeuroCleanse 59mg:
---Organic Chlorella (whole) (Chlorella sorokiniana)
---Olive Leaf Extract (Olea europaea)
---Milk Thistle (seed) (Silybum marianum)
---Noni (fruit) (Morinda citrifolia)
---Protease
---Amylase
---Diastase
---Apple Cider Vinegar
---Plant Source Pepsin
---Lipase
---Lactase
---Invertase
---Cellulase
Other Ingredients: Coral powder, vegetable cellulose capsule.
Contains NO: magnesium stearate corn, milk, salt, sugar, wheat, artificial colors, flavors or preservatives.
Recommended Use:
Adults: take 1 capsule, 3 times daily or as directed by your health professional.
Warnings:
If you are pregnant or nursing, please consult your healthcare professional before using this product. Keep out of the reach of children.
Guarantee: No magnesium stearate (a toxic excipient), artificial colors, flavors or preservatives.
Quantum Nutrition Labs is known internationally as the pre-eminent manufacturer of excipient-free, premier quality nutraceutical formulations, super food concentrates and the world's first producer of quantum cellular resonance products that are capable of restoring quantum coherence to the body's inherent biofield. Fully functional coherence of the biofield is the new and most comprehensive definition of anti-aging therapy, born out of quantum physics.
Founder of Premier Research Labs/Quantum Nutrition Labs, Dr. Robert Marshall is a certified, internationally trained clinical nutritionist, past president of the International and American Association of Clinical Nutritionists, member of the American Society of Tropical Medicine and Hygiene. He is the host of HealthLine, a radio broadcast aired continuously since 1986 and the author of many research papers and articles. Dr. Bob Marshall has operated one of the largest chronic illness practices in Southern California for many years. Currently his main activities include overseeing Quantum Nutrition Labs' manufacturing, as well as writing and teaching professional seminars.
• Listen to Dr. Bob Marshall, live on the HealthLine radio show Monday-Saturday with live Q & A. Visit Healthline for more info. (New window will appear)
• Company Profile/More Info (New window will appear; from mfr)
• 10 Supplement Secrets You Should Know. (New window will appear)
• Not all supplements are created equal--Learn About the Quantum Energy Effect. (New window will appear)

* FDA Disclaimer

** SAVE MORE! FREE USPS First Class Shipping within North America (cost will be reimbursed as store credit). Enjoy quantity discounts. Sign-in or Create an account for special pricing.