Ethiopian Harrar Whole Coffee Beans Fortunes Coffee
Shipping:
Calculated at checkout
Gift Wrapping:
Options available
---
Product Description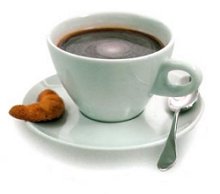 A unique coffee from the highlands of Ethiopia. This coffee is full bodied and aromatic with a slightly spicy taste.
Harrars are wild coffees. What's a wild coffee, you ask? The term is a fancy name for dry process or natural coffee where the coffee fruit dries on the bean, imparting the flavors of compote fruit and dark rich chocolate. Coffee holds a special place in Ethiopian culture. The majority of the crop does not even leave the country and is drunk with great ceremony by the Ethiopian people. This is in contrast to other origins where coffee is a cash crop, with the best being exported, and the dregs kept locally.
Dry Processed
Altitude Meters: 1500-1800
Introduced: This is the origin for coffee
Harvest Times: Nov-Feb
For over 50 years Fortunes has been roasting gourmet coffees for people serious about their coffee. As you would expect from a specialty coffee roaster they only use 100% Arabica coffee beans and gently roast them to perfection in house. Fortunes Gourmet Coffees use the finest grades of specialty green coffees from the top growing regions around the world. Roasted daily to assure you the freshest flavor and aroma from the beans possible.
---
Find Similar Products by Tag
---