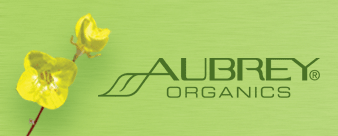 For Combination Oily Skin #4
With Grape Seed Extract
100% Natural Ingredients
Vegan
Biodegradable
Balancing toner gently clears away impurities and cellular debris and soothes stressed skin.
Suggested Use: Shake well before using. After cleansing face, apply toner to cotton ball and wipe across face and neck.
No animal testing
Ingredients: Aubrey's herbal base (deionized water, natural grain alcohol, witch hazel [natural herbal extract], vegetable glycerin; the following whole herbals: organic german camomile flowers, organic calendula flowers, organic lavender flowers, organic peppermint leaf, coltsfoot leaf and organic nettle leaf; extracts of roman camomile, linden, sage, clematis, coneflower, st. john's wort, watercress, burdock root, lemon, ivy, soapwort, meadowsweet, bladderwrack, horsetail, blue mallow, pellitory root, cucumber, elder flower and arnica; aubrey's preservative [citrus seed extract, vitamins A, C and E], organic lemon peel oil), organic aloe vera, lavender water, extracts of fennel, hops, balm mint, mistletoe and yarrow; organic blue green algae, extracts of grape seed, milk thistle, canadian willowherb; goa herb.
"Welcome to the world of handcrafted, all-natural hair, skin and body care! Since 1967, I have been creating herbal products with no petrochemicals of any kind. My premise is a simple one: if it didn't come from nature, you won't find it in any of my formulas.

All my products are made in small batches, and are naturally preserved with my own citrus seed extract and vitamin blend. I never test on animals. And I use no distributors — products are shipped directly from our manufacturing plant to you, so you can be sure they are fresh. Also, every product I make carries my personal guarantee. If you are not completely satisfied, simply return the unused portion for a full refund." -- Aubrey Hampton
More about Aubrey Organics