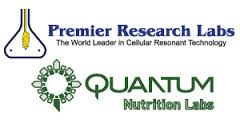 Immune Supporting Fiber
Gastroinstestinal Support
During the winter months' you're more susceptible to catching a cold or the flu. However' there are some things that you can do to reduce your chances of getting sick. You can make sure you get plenty of rest' have adequate vitamin C intake' and wash your hands often. Unfortunately' these protective measures aren't always enough.
During cold and flu season' your immune system may become compromised by working overtime. You may want to consider taking a supplement like Premier Research Labs' Galactan to give you more protection. It's been designed to support probiotic gastrointestinal support and immune health' which will help guard you from bacteria and viruses.
Galactan contains an active ingredient called arabinogalactan extract' which experts have shown can help boost your immune system. Each serving provides nine grams of arabinogalactan. Studies show that this herb may also promote a healthier digestive system' especially when combined with fiber. This powdered supplement tastes great and is a convenient way to get this concentrated' natural substance from the larch tree.
The recommended dose usually depends on your healthcare provider' but each container of Galactan by Premier Research Labs normally contains about 23 two-tablespoon servings. This supplement is free of many common allergens' and packed in a patent-pending Violite® bottle that protects it from light that can damage nutrients.
Premier Research Labs is proud to bring its cutting-edge and dynamic products to the world. The company has risen to the top of the industry to become an internationally known and universally respected vitamin and supplement manufacturer. It is also extremely honored to be the world's first and only producer of cellular resonance products' which effectively restore quantum coherence to the body's biofield. Extensive clinical research has shown that once this restoration is complete' the body's healing power may be beyond limits; this is a power than can be gained with Premier Research Labs' fine products.
Dosage: Take 2 tablespoons daily mixed in food or drinks.
Serving Size: 2 Tablespoons (10g)
Servings Per Container: About 23
Amount Per Serving / % DV*

Total Carbohydrate 9g / 3%
Dietary Fiber 9g / 36%
Larch Fiber (arabinogalactan) 9g / **

*Percent Daily Values are based on a 2'000 calorie diet.
**Daily Value not established.
Other Ingredients: None.
(No magnesium stearate (an undesirable excipient)' corn' milk' salt' sugar' wheat' yeast' artificial colors' flavors or preservatives).
Warnings:
If you are pregnant or nursing, please consult your healthcare professional before using this product. Keep out of the reach of children.
Guarantee: No magnesium stearate (a toxic excipient), artificial colors, flavors or preservatives.
Quantum Nutrition Labs is known internationally as the pre-eminent manufacturer of excipient-free, premier quality nutraceutical formulations, super food concentrates and the world's first producer of quantum cellular resonance products that are capable of restoring quantum coherence to the body's inherent biofield. Fully functional coherence of the biofield is the new and most comprehensive definition of anti-aging therapy, born out of quantum physics.
Founder of Premier Research Labs/Quantum Nutrition Labs, Dr. Robert Marshall is a certified, internationally trained clinical nutritionist, past president of the International and American Association of Clinical Nutritionists, member of the American Society of Tropical Medicine and Hygiene. He is the host of HealthLine, a radio broadcast aired continuously since 1986 and the author of many research papers and articles. Dr. Bob Marshall has operated one of the largest chronic illness practices in Southern California for many years. Currently his main activities include overseeing Quantum Nutrition Labs' manufacturing, as well as writing and teaching professional seminars.
• Listen to Dr. Bob Marshall, live on the HealthLine radio show Monday-Saturday with live Q & A. Visit Healthline for more info. (New window will appear)
• Company Profile/More Info (New window will appear; from mfr)
• 10 Supplement Secrets You Should Know. (New window will appear)
• Not all supplements are created equal--Learn About the Quantum Energy Effect. (New window will appear)

* FDA Disclaimer

** SAVE MORE! FREE USPS First Class Shipping within North America (cost will be reimbursed as store credit). Enjoy quantity discounts. Sign-in or Create an account for special pricing.