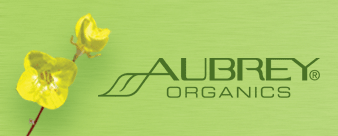 For Oily Hair
Want shiny, healthy-looking hair in a hurry? Fast-acting cream rinse infuses vital nutrients and rinses clean to help hair dry quickly for easy styling. Detangles on contact and controls flyaways to leave lengths silky and full and curls softly defined.
Featured Ingredients:
Organic green tea nettle extract: protects hair; tones scalp
Oat Protein: strengthens hair fiber
Organic aloe: replenishes moisture
Ingredients: Coconut Fatty Acid Cream Base, Organic Green Tea Extract, Organic Aloe Vera, Oat Protein Powder, Organic Jojoba Oil, Aubrey's Herbal Base (Water, Natural Grain Alcohol, Witch Hazel [natural herbal extract], Vegetable Glycerin; the following whole herbals: Organic German Camomile Flowers, Organic Calendula Flowers, Organic Lavender, Organic Peppermint Leaf, Organic Coltsfoot Leaf and Organic Nettle Leaf; Extracts of Roman Camomile Flowers, Linden Flowers, Sage Leaf, Clematis Leaf, Coneflower, St. John's Wort, Watercress, Burdock Root, Lemon, Ivy, Soapwort, Meadowsweet, Bladderwrack, Horsetail, Blue Mallow, Pellitory Root, Cucumber, Elder Flower and Arnica; Aubrey's Preservative [Citrus Seed Extract, Vitamins A, C and E], Organic Lemon Peel Oil); Inositol, Panthenol (Vitamin B-5), Organic Blue Camomile Oil.
Vegan. Cruelty Free. Gluten Free.

"Welcome to the world of handcrafted, all-natural hair, skin and body care! Since 1967, I have been creating herbal products with no petrochemicals of any kind. My premise is a simple one: if it didn't come from nature, you won't find it in any of my formulas.
All my products are made in small batches, and are naturally preserved with my own citrus seed extract and vitamin blend. I never test on animals. And I use no distributors — products are shipped directly from our manufacturing plant to you, so you can be sure they are fresh. Also, every product I make carries my personal guarantee. If you are not completely satisfied, simply return the unused portion for a full refund." -- Aubrey Hampton
Aubrey was the first personal care products manufacturer:
To list all ingredients - 1967

To develop a grapefruit seed extract and antioxidant preservative - 1974

To formulate products with...

Essential fatty acids in a natural absorption base - 1967

Lactalbumin (milk protein) - 1967

Jojoba oil - 1972

Evening primrose oil - 1982

Rosa Mosqueta Rose Hip Seed Oil - 1986

Blue camomile oil - 1987

Herbal gums and vitamin B-5 - 1988

Natural fruit acids - 1990

Matcha green tea - 1995

Blue green algae and grape seed extract - 1999

Sea buckthorn oil and Topical Ester C™ - 1999

Organic orange pith juice - 2003

And the first personal care company to be certified as an organic processor - 1994
More about Aubrey Organics.
Aubrey Organics All Natural Hair, Skin and Body video