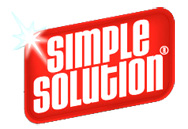 Developed to remove pet stains and odors from hard floor surfaces like sealed wood, vinyl and tile.
Permanently removes stains and odors from urine, vomit, feces, blood, dirt and grass.
Also great for common household stains from red wine, juice, coffee, tea, baby formula and more. Works on both new and old problem areas. Ready to use – no mixing required.
Safe for use on sealed wood, laminate, linoleum, vinyl, brick, marble and ceramic tile.
Safe to Use Around Children and Pets
Non-toxic
Non-flammable
Non-caustic
Manufacturer Money Back Guarantee Upon Proof of Purchase
Directions For Use:
Shake bottle well. Remove excess solid or liquid waste with a paper towel. Apply liberally to the problem area and allow the product to penetrate the surface for 2-3 minutes. Wipe dry and repeat as necessary. NOTE- Do not use on untreated or unsealed wood floors. While incidental contact with this product is not harmful, please keep out of the reach of children and pets. In case of eye contact, rinse thoroughly with water.
Ingredients: Purified water, denatured ethanol, mild detergent blend, natural citrus oil and fragrance.
More about Simple Solution
In 1978, the Bramton Company began providing a high-quality line of pet care products. Our Simple Solution® line is a must-have for any pet parent because we are a trusted brand that will deliver exceptional, superior-performing products. Our complete line of pet products is designed for those discriminating pet parents who want to give their furry companions the very best. As a pet parent, you want products from names you can trust.