Living Clay Calcium Bentonite All-Natural Bar Soaps 4 oz
Product Description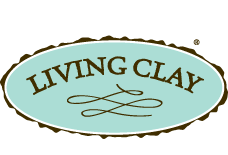 Made with Living Clay® Calcium Bentonite!

Living Clay soaps are hand made in small 48-pound batches through a "cold process" using only the finest organic olive' coconut and palm oils' herbs' pure essential oils' sea salt' and Calcium Bentonite Clay. Living Clay handmade soap retains its glycerin' which is a naturally occurring reaction in the making of soap. Commercial soap companies typically remove natural glycerin and add less "skin friendly" chemicals to their process. The clay in Living Clay soap bars helps to deep cleanse and exfoliate your skin' leaving it feeling smoother' cleaner' and looking more vibrant. Each bar is hand cut' and is approximately 4 ounces.
*Select from these scents:
*Denotes certified organic ingredients.
Cruelty-Free / Paraben-Free / Vegan / No Animal Testing / Gluten-Free.
More About Living Clay
To educate the world on the vast benefits of Calcium Bentonite - Living Clay®. The Living Clay Co. and its staff are committed to sharing accurate knowledge about Living Clay® in order to work with people who want to maintain good health and skin care without detrimental side effects.
Vision:
To provide the highest quality clay-based products to enhance our Customers' quality of life.
---
Find Similar Products by Tag
---
Find Similar Products by Category
---