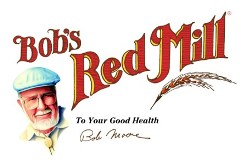 Rice bran is the layer between the inner white rice grain and the outer hull. While comprising just 8% of total weight, Rice Bran (which includes the germ) accounts for 60% of the nutrients found in each rice kernel. Ordinarily, the oil in rice bran quickly spoils, but ours has undergone an all-natural but effective stabilization process to ensure its freshness.
Bob's Red Mill Rice Bran is low in fat and calories and a good source of dietary fiber, Iron, Magnesium and Phosphorus. Can be easily added to fruit smoothies, cereals, and baked goods.
For skin use, Rice Bran contains needed proteins, vitamins, minerals, and antioxidants to gently exfoliate and moisturize. It washes away oil and dirt from the skin, prevents wrinkles, and clears blemishes, maintaining healthy, smooth, soft skin.
Independent experts believe stabilized rice bran is the most nutrient dense, all natural health product on Earth. The company's proprietary stabilized rice bran products contains a vast range of vital nutrients and antioxidants.
Features and Benefits
More than 100 Antioxidants & Co-factors
Vitamin E Complex
Complete Tocotrienol & Tocopherol profile
Naturally rich in B Vitamins
IP6 and Inositol
Gamma Oryzanol
Phytosterols
Rich in Essential Fatty Acids
Complete and Balanced Amino Acid Profile
Non GMO
Hypoallergenic
Guaranteed 1 Year Shelf Life

Another benefit of stabilized rice bran products is that they also provide one of the best natural sources for fat-soluble phytosterols, which provide health benefits associated with blood-sugar control and diabetes, prostate health and cholesterol maintenance.
Store Rice Bran in a glass or plastic airtight container in the refrigerator or freezer for up to 1 year.
Ingredients: rice bran. Manufactured in a facility that also uses tree nuts and soy.