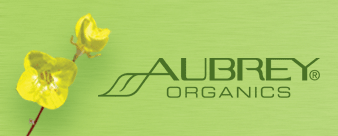 For All Hair Types (Safe for color-treated hair)
Keep your true color shining through. Enhance your hair's natural beauty with this vitamin-rich moisturizing conditioner that fortifies hair fiber, rehydrates and detangles. Potent herbal oils help protect natural and color-treated hair from dryness and fading for vibrant, touchably soft hair and increased shine.
FEATURES
Organic Rosa Mosqueta® Oil & Wheat Germ Oil -- Deep condition, nourish & protect
Organic Aloe Vera -- Replenishes moisture
Amino Acid Complex & Horsetail Extract -- Balance & fortify hair & scalp
INGREDIENTS: Coconut Fatty Acid Cream Base, Coltsfoot Extract, Horsetail Extract, Organic Rosa Mosqueta® Rose Hip Seed Oil, St. John's Wort Oil, Wheat Germ Oil, Organic Aloe Vera, Amino Acid Complex (Cysteine, Methionine), Organic Evening Primrose Oil, Balsam Oil; Extracts of Fennel, Hops, Balm Mint, Mistletoe, Camomile and Yarrow; Organic Rosemary Oil, Organic Sage Oil, Carrot Oil, Aubrey's Preservative (Citrus Seed Extract, Vitamins A, C and E).
"Welcome to the world of handcrafted, all-natural hair, skin and body care! Since 1967, I have been creating herbal products with no petrochemicals of any kind. My premise is a simple one: if it didn't come from nature, you won't find it in any of my formulas.
All my products are made in small batches, and are naturally preserved with my own citrus seed extract and vitamin blend. I never test on animals. And I use no distributors — products are shipped directly from our manufacturing plant to you, so you can be sure they are fresh. Also, every product I make carries my personal guarantee. If you are not completely satisfied, simply return the unused portion for a full refund." -- Aubrey Hampton
More about Aubrey Organics