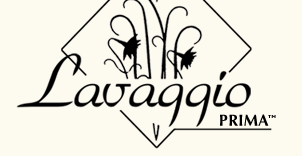 "An Italian Folk Recipe of Rosemary". Herbal Therapy--The Italian answer to thin hair.

Essentially Empowered


Original Formula Features Rosemary, Lavender and Elephant Tree


100% Biodegradable, Cruelty-Free, Hypo Allergenic


95% Botanical Extract Free of Chemical Thickeners, Clarifiers, Dyes or Scents


Restoratif - Volumizer
This ancient formula is known for its recuperative values. A five minute treatment will give lifeless, dull-looking hair a cover girl look with amazing volume & texture.
Use daily as a hair treatment as well as a shampoo for maximum effect. Its easy viscosity allows penetration to hair and scalp to nourish & stimulate. It is low-sudsing and non-irritating.
Benefits
Thin viscosity enables dynamic results
Promotes Healthy Hair & Scalp -- Thicker Hair Now!
Helps Control Hair Loss
Helps Stop Itchy Scalp
Helps Stop Dandruff & Cradle Cap
Complements Hair Growth
To give your hair softness, manageabilty, detangling & brillance use with Lavaggio Prima Herbal Conditioning Vitalizer, Rosewater Conditioner or Gloria Especial. To finish hair use Vitalizer.
Ingredients: Purified water infused with Rosemary, Lavender, Elephant Tree Bark, Aloe Vera, Potassium Cocoate Soap, Alpha Olefin Sulfonate, Essential Oil of Lavender Flower, 1% proprietary preservative blend of phenoxyethenol, methylparaben, ethylparaben, propylparaben, butylparaben, potassium sorbate.Disodium Laurethsulfosuccinate, Diazolidinyl Urea, IPBC. All ingredients are derived from Natural Sources. Free of chemical thickners, clarifiers, dyes or scents.