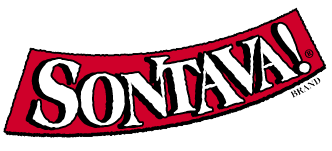 Sontava! captures the fresh, unique flavors right from their source which is critical in achieving its authentic and distinctive tastes.
A fresh Latin flavor! Just a little milder than its big brother, this sauce is bottled as close to the source of fresh ingredients as possible. Experience the indescribable!
Product of Columbia. Distributed by D.L. Jardine's
Ingredients: Fresh Habanero peppers mash, fresh carrots, fresh onions, lime juice, white vinegar, fresh garlic, salt, citric acid (antioxidant), xanthan gum (stabilizer).
More About DL Jardine's
Popping with authentic southwestern flavors since 1979, they've proven that natural ingredients not only taste better – they are better for you. From their signature Fruit Salsas, to Fire Roasted Texas-Style Salsas, and the exotic Hot Sauces -- they're all about bold natural flavors. Jardine's products are delicious, all natural alternatives to over-processed snack foods. From their ranch here, in the Texas hill country, Jardines is driven by a team of folks who are passionate about great food, healthy living and protecting the earth we all share. That's why they've searched across the country for the best produce and ingredients our farmlands have to offer, selecting pure, natural flavors to make delicious foods every family can feel good about.

Read More About It
Jalapeno Madness: Jalapeno Recipes Galore Michael J. Hultquist
Hot Sauce Recipe Collection- A Journey From Around The World to Your Table by Byron Deluca
Cayenne Pepper Cures (Miracle Healers From The Kitchen) (Volume 1) by Sharon Daniels (Author)