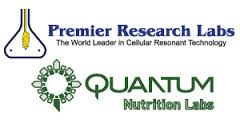 Each capsule has a guaranteed 1/8th tsp of acemannan
Helps strengthen immune system
Helps clear viral infections
Helps control mucous in the body
Soothes entire digestive system
Helps improve conditions for enhanced nutrient absorption
Grown in open sea air on a volcanic island in rich volcanic soil. As the aloe is harvested in the field, its inner leaf gel is manually separated from its outer sheath. It is then immediately centrifuged to eliminate the water content, then immediately freeze-dried – all right in the field. This rigorous method delivers the freshest richest concentration of acemannan possible.
Our delicate growing and processing delivers the highest amount of short-chain mannose sugars which are often deficient in other aloe products because the enzymes in the aloe can destroy the short chain mannose within hours of separation from the plant.
Acemannan
Mannose sugars include beta 1-4D, a key building block for the healthy cell. Acemannan is a D-isomer mucopolysaccharide in Aloe vera. Studies show acemannan has immunostimulant, antiviral, antineoplastic and gastrointestinal properties. Some evidence shows acemannan may reduce mycotoxic body burden. Acemannan has been demonstrated to induce macrophages to secrete interferon (INF), tumor necrosis factor – a (TNF-A) and interleukins (IL-1). This suggests it may help to prevent or clear viral infection. In vitro studies have shown acemannan to inhibit HIV replication. Acemannan is currently being used for treatment of fibrosarcoma in animals. QRA testing results of Aloe Mannan-FX shows great promise for all mucus membranes, especially the upper GI; therapy localize to test points, or test at Thymus.
Supplement Facts
Serving Size: 1 Capsule
Servings Per Container: 30
Organic Inner Leaf Aloe (Aloe barbadensis): 160mg
(Standardized to 15% acemannan, 24mg)
Calcium Bentonite: 57mg
Luo Han Guo Extract: 8mg
Other Ingredients: Marine Coral, Rice Protein, Vegetable Capsules
Warnings:
If you are pregnant or nursing, please consult your healthcare professional before using this product. Keep out of the reach of children.
Guarantee: No magnesium stearate (a toxic excipient), artificial colors, flavors or preservatives.
Quantum Nutrition Labs is known internationally as the pre-eminent manufacturer of excipient-free, premier quality nutraceutical formulations, super food concentrates and the world's first producer of quantum cellular resonance products that are capable of restoring quantum coherence to the body's inherent biofield. Fully functional coherence of the biofield is the new and most comprehensive definition of anti-aging therapy, born out of quantum physics.
Founder of Premier Research Labs/Quantum Nutrition Labs, Dr. Robert Marshall is a certified, internationally trained clinical nutritionist, past president of the International and American Association of Clinical Nutritionists, member of the American Society of Tropical Medicine and Hygiene. He is the host of HealthLine, a radio broadcast aired continuously since 1986 and the author of many research papers and articles. Dr. Bob Marshall has operated one of the largest chronic illness practices in Southern California for many years. Currently his main activities include overseeing Quantum Nutrition Labs' manufacturing, as well as writing and teaching professional seminars.
• Listen to Dr. Bob Marshall, live on the HealthLine radio show Monday-Saturday with live Q & A. Visit Healthline for more info. (New window will appear)
• Company Profile/More Info (New window will appear; from mfr)
• 10 Supplement Secrets You Should Know. (New window will appear)
• Not all supplements are created equal--Learn About the Quantum Energy Effect. (New window will appear)

* FDA Disclaimer

** SAVE MORE! FREE USPS First Class Shipping within North America (cost will be reimbursed as store credit). Enjoy quantity discounts. Sign-in or Create an account for special pricing.