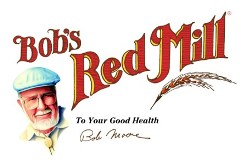 Amaranth Grain dates back hundreds of years to the Aztecs in Mexico. It offers an unusually high quality protein and is high quality protein and is high in fiber. Amaranth Grain has a nutty flavor and can be combined with wheat flour in breads, pasta, pancakes and other recipes.
Amaranth contains more protein than any other gluten-free grain- and more protein than wheat. One cup of raw amaranth contains 28.1 grams of protein. Oats are a close second with 26.3 grams of protein. In comparison, 1 cup of raw white rice contains 13.1 grams of protein.
Amaranth is an excellent source of lysine, an important amino acid (protein). Grains are notorious for low lysine content, which decreases the quality of their proteins. The high lysine content in amaranth sets it apart from other grains. Food scientists consider the protein content of amaranth of high "biological value", similar in fact, to the proteins found in milk. This means that amaranth contains an excellent combination of essential amino acids and is well absorbed in the intestinal tract.
Another advantage of the protein content of amaranth is that the primary proteins in amaranth are "albumins" and "globulins". In comparison, the major proteins in wheat are called "prolamins", which are considered less soluble and less digestible than are albumins and globulin proteins. Bottom line- the amount, types and digestibility of proteins in amaranth make it an excellent plant source of high quality proteins.
Amaranth, by nature, absorbs water very easily. That's what gives it great emulsifying properties. But if amaranth is used solely in gluten-free baking recipes, baked goods become too dense. Breads will not rise properly and pancakes and cookies become too heavy. The challenge and rewards of gluten-free cooking come from combining a variety of gluten free flours, starches and gums that work in unison to mimic the properties of gluten.

By adding amaranth to gluten-free flour blends, sauces, soups and stews you can significantly improve the nutritional quality of your gluten-free diet.
For Nutrition Facts and Amaranth Maple Cornbread recipe, click "see 1 more picture" above.
PLEASE NOTE: We purchase in bulk from Bob's Red Mill and re-package as per your order.
Sources
USDA, Nutritional Database, Standard Ref. 20, version 20088
Pseuodcereals and Less Common Cereals, Grain Properties and Utilization Potential by Peter S. Belton and John R.N. Taylor, Springer, Berlin, 2002, pp. 219-252
The New Book Of Whole Grains: More than 200 recipes featuring whole grains by Marlene A. Bumgarner
The Allergy Self-Help Cookbook: Over 350 Natural Foods Recipes, Free of All Common Food Allergens: wheat-free, milk-free, egg-free, corn-free, sugar-free, yeast-free by Marjorie Hurt Jones

Bob's Red Mill Natural Foods produces more than 400 products, including a full line of certified gluten-free products and an extensive line of certified organic products. With a wide variety of whole grain products, from flours and hot cereals to baking mixes and grains, Bob's Red Mill has "whole grain foods for every meal of the day."
Bob's Red Mill has been praised again and again for their dedication to producing products that are free from gluten. People suffering from celiac disease, gluten intolerance, wheat allergies, or who are avoiding gluten for other health reasons can feel assured by the Bob's Red Mill Gluten Free symbol on all their certified gluten free products. This symbol informs those following a gluten free diet that our products are produced in a dedicated facility free from wheat and other gluten-containing grains or derivatives. In an effort to better serve their allergen sensitive consumers, Bob's Red Mill's gluten free facility is also dairy and casein free.
Bob's Red Mill is the nation's leader in stone milling and offers the widest diversity of whole grains found anywhere. Bob's Red Mill is dedicated to producing natural foods in the natural way.