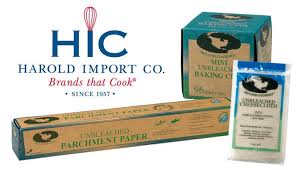 Cheese cloth can be used for more than just making cheese! Great for steaming, straining, spice bags, basting, poaching, canning, line free dusting and cleaning of furniture, windows and cars. The philosophy behind Beyond Gourmet is to provide the consumer with fine quality products that have minimum impact on the world's environment. No chlorine is used in the making of Beyond Gourmet paper products, therefore no harmful by-products are released into the environment.

Cheesecloth is a loose woven cotton cloth used in cheese making, such as to press cheese curds for poutine. Cheesecloth is also used in straining stocks and custards, bundling herbs, making tofu, and thickening yogurt. It can be used to strain liquid drugs to obtain higher purity, filtering out unwanted or possibly dangerous chemicals.
2 sq. yards.
Suggested Uses:
Steaming
Straining
Spice Bags
Basting
Poaching
Canning
Lint Free Dusting
Cleaning Of Furniture, Windows, And Cars
About Beyond Gourmet
The founder, Adolf Viktor Olsson was born on the family's farm outside of Lysekil in Bohuslän in Sweden of October, 1897. He was the youngest of 14 children, and the family was deeply involved with all aspects of the local food business; farming, fishing, packing, etc. Adolf Olsson immigrated to America in 1926 and settled in Brooklyn, New York with his wife, Ragnhild. He soon began importing Swedish foodstuffs from his brothers, and sold them door-to-door. A. V. Olsson trading Co. Is a family business owned and run by the Olsson family. Adolf's son, Lennart joined his father in the business in 1954, and then his son, Kenneth, joined his father and grandfather in 1979.