This refreshing oil comes in useful for fast and effective relief of dizziness, headaches, motion sickness, blocked nose, stomachaches, sprains, rheumatic pains and speeds healing of insect bites. Keep a bottle of Kwan Loong Medicated Oil close to you at all times. You never know when you are going to need it.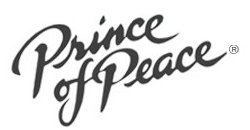 Kwan Loong Medicated Oil contains ingredients that helps promote healing at the same time provides a cooling and invigorating sensation.
Directions:
Apply to the affected area as needed 3 to 4 times daily

Quick Relief at your fingertips

Keep a handy Kwan Loong Medicated Oil with you for instant relief of headaches, dizziness, stomachache, sprains, rheumatic pains and insect bites.
More than 70 years ago, a distinguished physician who devoted his life to the study of Western and Traditional Chinese Medicine, founded Kwan Loong Medicated Oil.
First founded in Ipoh, Malaysia, Kwan Loong Medicated Oil is now manufactured in Singapore under stringent GMP standards. Kwan Loong Medicated Oil is produced by Haw Par Healthcare, which also manufactures the world-renowned Tiger Balm. Distributed by Prince of Peace.
Today, Kwan Loong Medicated Oil is available in 10 countries, such as Hong Kong, USA, China, Canada, Holland and Australia.
To be the leader in topical pain relief, offering a range of superior products that will improve the quality of life of our consumers.