Delivers optimal detox, rejuvenation and liver support*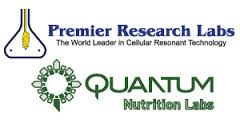 Molasses is known as a food that harmonizes the liver. Turmeric has demonstrated liver protecting properties. And milk thistle is used as a natural treatment for liver problems. Premier Research Labs uses these three liver-friendly compounds in its Liver Support Blend, the ingredient in Liver-ND, a probiotic-fermented formula that offers premier detoxification and liver support.
Features
A probiotic-fermented formula
Preserved with organic alcohol
Gluten free and 100% pure vegan
100% excipient free; no toxic tagalongs
This premier-quality formula features ND technology, or novel micro-cultured delivery, which means it is fermented into bioavailable particles via unique multi-strain probiotic colonies. This is done to allow rapid cellular delivery and superior resonance dynamics so you feel the effect of this product as soon as possible. If you're looking for a natural supplement that offers optimal detoxification, rejuvenation and liver support, Premier Research Labs' Liver-ND may be for you.
Supplement Facts:
Servings (2.5ml) per bottle: about 94
1/2 teaspoon (2.5ml) contains:
Cultured Liver Support Blend 101mg:
---Milk Thistle (seed) Extract (Silybum marianum)
---Turmeric (rhizome) Extract (Curcuma longa)
Fermented in a probiotic culture
Other Ingredients: purified water, organic alcohol, guar gum.
*Probiotic culture inactivated after fermentation; preserved with organic alcohol (pesticide and heavy metal residues not detectable)
Recommended Use:
Adults: Take 1/2 teaspoon mixed in water or juice, 2 times daily or as recommended by a healthcare professional. Sip slowly over two hours or more. Shake gently before use.
Warnings:
If you are pregnant or nursing, please consult your healthcare professional before using this product. Keep out of the reach of children.
Formerly Liver Nano-Detox
Quantum Nutrition Labs is known internationally as the pre-eminent manufacturer of excipient-free, premier quality nutraceutical formulations, super food concentrates and the world's first producer of quantum cellular resonance products that are capable of restoring quantum coherence to the body's inherent biofield. Fully functional coherence of the biofield is the new and most comprehensive definition of anti-aging therapy, born out of quantum physics.

Founder of Premier Research Labs/Quantum Nutrition Labs, Dr. Robert Marshall is a certified, internationally trained clinical nutritionist, past president of the International and American Association of Clinical Nutritionists, member of the American Society of Tropical Medicine and Hygiene. He is the host of HealthLine, a radio broadcast aired continuously since 1986 and the author of many research papers and articles. Dr. Bob Marshall has operated one of the largest chronic illness practices in Southern California for many years. Currently his main activities include overseeing Quantum Nutrition Labs' manufacturing, as well as writing and teaching professional seminars.
• Listen to Dr. Bob Marshall, live on the HealthLine radio show Monday-Saturday with live Q & A. Visit Healthline for more info. (New window will appear)
• Company Profile/More Info (New window will appear; from mfr)
• 10 Supplement Secrets You Should Know. (New window will appear)
• Not all supplements are created equal--Learn About the Quantum Energy Effect. (New window will appear)
SAVE MORE! Enjoy quantity bulk discounts. Sign-in or Create an account for special pricing.
myworldhut is licensed to distribute nutritional products manufactured by Premier Research Labs and it's subsidiary Quantum Nutrition Labs, Austin, TX