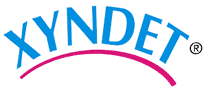 Contains Dead Sea minerals


For All Skin Types


Free of fragrances and Dyes


Quick Absorption

Application: For use on normal, dry, oily or problem skin.
In extreme case of hard and scaly skin we recommend to applying a thicker layer of XYNDET® Balm on the skin and wrap it with a plastic wrap for a maximum 2 hours. It is then absorbed into the skin. The balm will not leave any greasy residues, provided the skin was not treated prior with any other product. XYNDET® Balm should be kept in a cool place in order to apply a cooling effect to the itchy skin. XYNDET® Balm transports moisture and oils into the skin.


Ingredients:
Aqua, Sorbitol, Cetylalcohol, PEG-7 Glyceryl Cocoate, Sodium Chloride, Hydrogenated Coconut Oil, Isohexadecane, Cetheareth-25, Cetrimonium Chloride, Dead Sea Salt (Maris Sal), Dead Sea Mud (Silt), Phenoxyethanol, Methylparaben, Propylparaben, Ethylparaben, Butylparaben.
Contains no animal products. Not tested on animals.

The Xyndet Cosmetic Skin Care line aids in the care of neurodermitis, dandruf, psoriasis, and acne, as well as dry, scaly and sensitive skin. Composed mainly of Dead Sea Salt and mud or silt, these products are completely free of all fragrances, coloring agents and animal products. The Dead Sea silt has a mild abrasive effect on the skin causing "mini -peeling" and smooths skin damaged by neurodermitis. It also opens pores on skin affected with acne. Best results will be achieved by using all Xyndet products in a comprehensive skin care program.